Schedule and Map
A printed version of the map and the "at a glance" schedule will be in your registration package.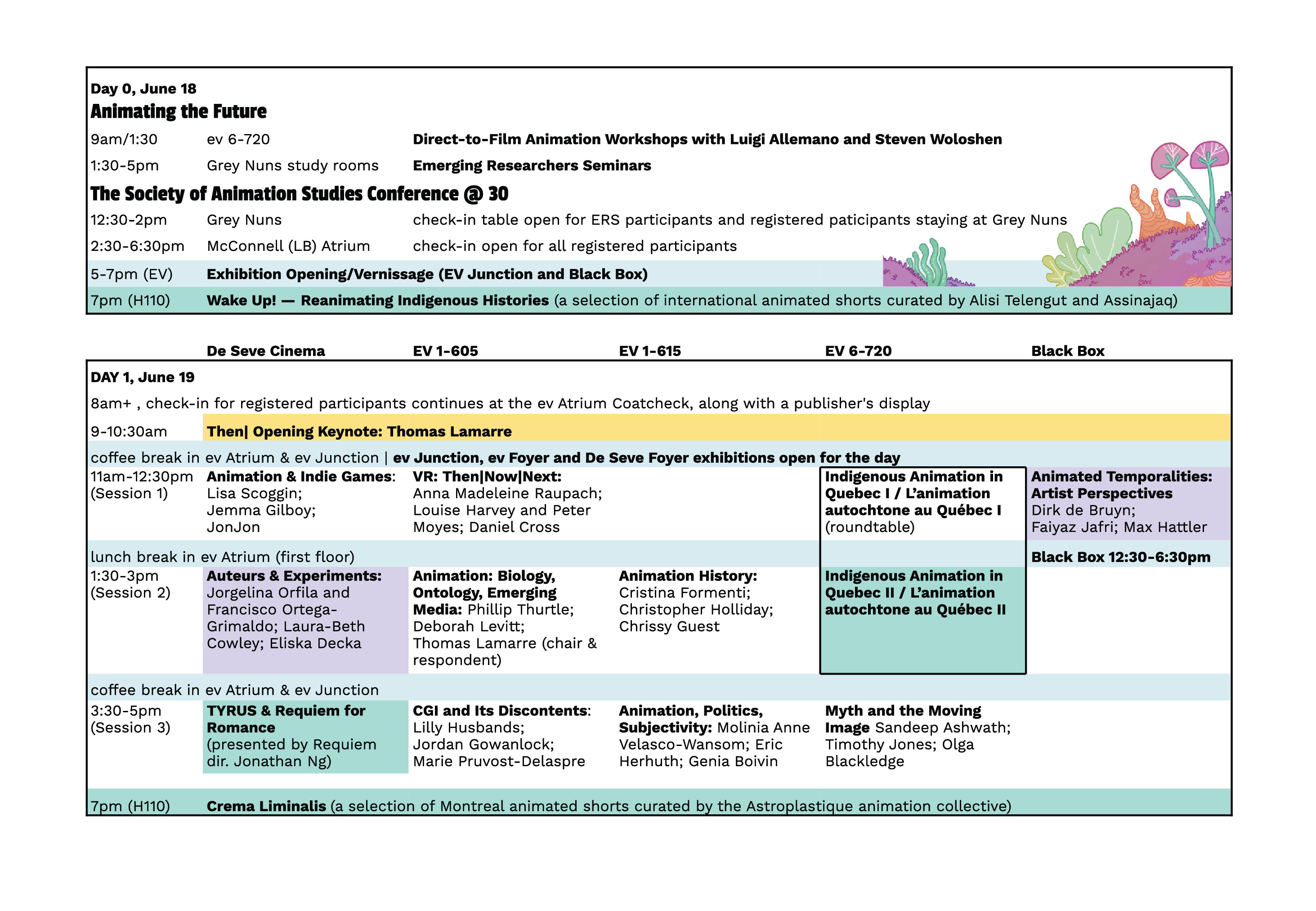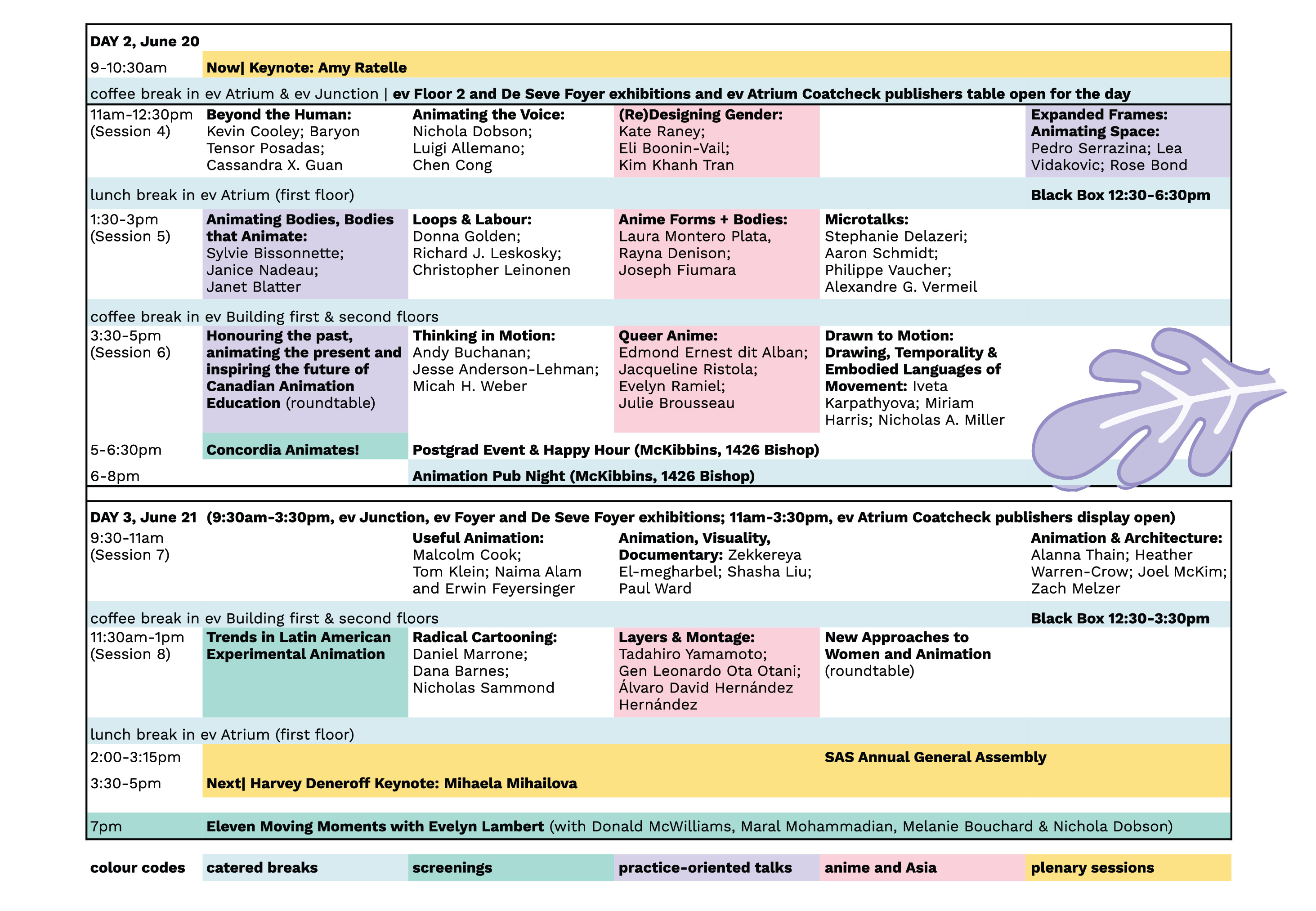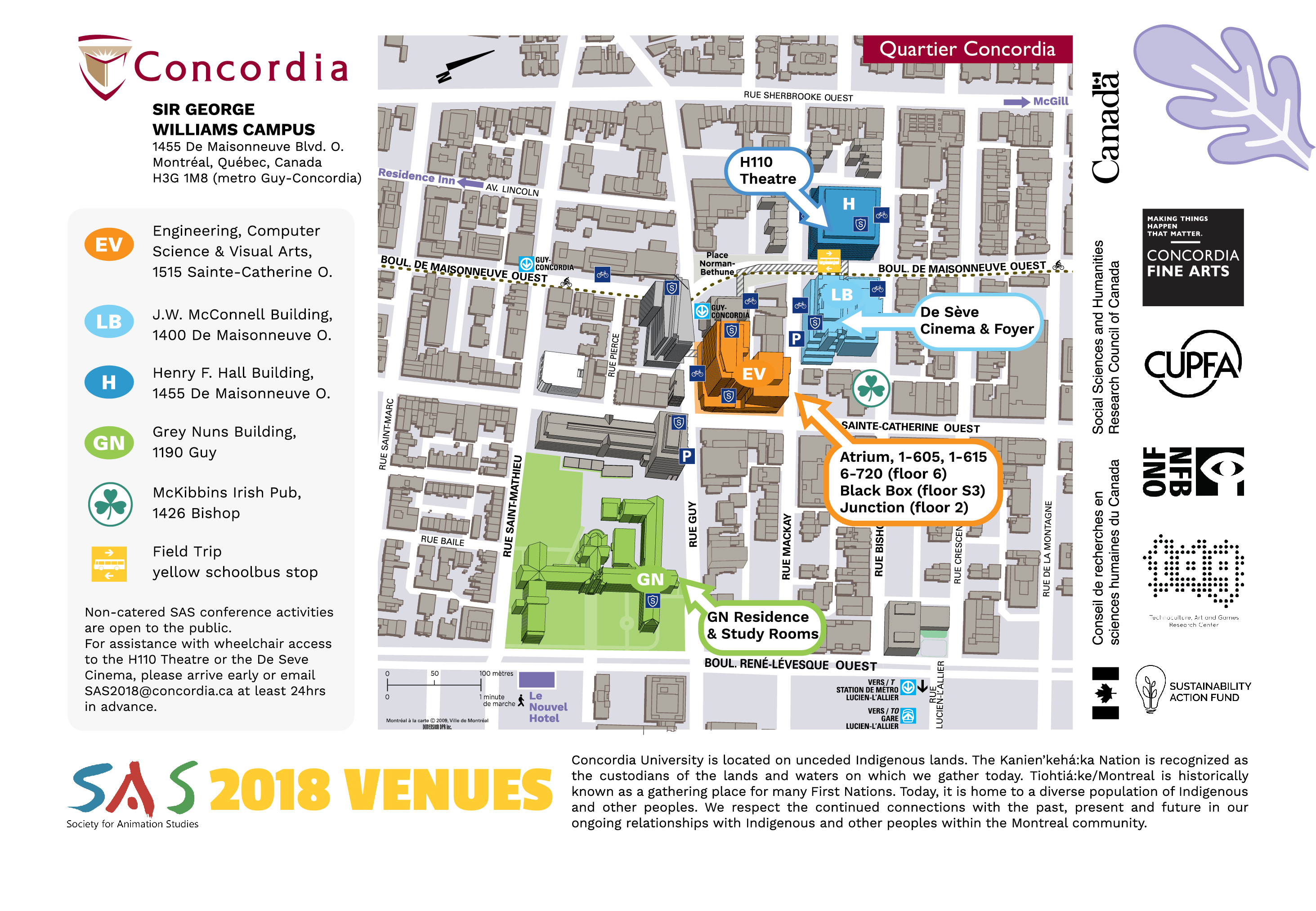 All prices are in Canadian dollars and include federal and provincial sales and service taxes.
Early Bird Student: $180*
Student: $240
Early Bird Regular: $240*
Regular: $290
Conference program (print on demand): $35 **
Friday fieldtrip to NFB: $45*** - SOLD OUT
*Early Bird rates will be available until April 27, 2018. Presenters must register by April 15th to receive placement in the conference program.
Membership/renewal in the Society for Animation Studies for 2018 is mandatory for all conference presenters.
Join SAS
**The conference program (which will include abstracts and bios) will be freely available for download from the conference website. We are doing print on demand to save trees. Additional programs can be read or ordered on site. Printed schedules will be distributed for free.
***Includes transportation by chartered bus from downtown to the NFB plus lunch. Limited spaces are available.
Non-presenters may attend non-catered events for free. All screenings, exhibitions, and lectures are open to the public.
Sales and services taxes—federal (GST 5%) and provincial (9.97%)—are included in all prices.
Concordia University tax numbers are:
GST 106966591 RT0001
QST 1006010110 TQ0012